A year after relocating its headquarters from Syracuse, New York, to Raleigh, Queueing Software has scored more than $3 million in venture financing and has rebranded.
Now known by its product name, Dropsource, the company is growing – and quickly. Last year, the team had six employees in Raleigh. Today, it's 14.
CEO Aidan Cunniffe sees that number expanding with the latest fundraise, particularly in sales and marketing as the company preps to launch its flagship product in early 2016.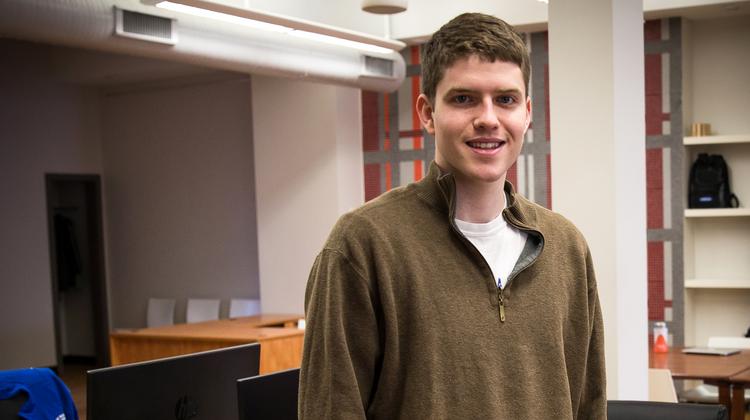 "What we've been doing over the past year is growing out our private beta, learning a lot from our users," he says. The product, which helps automate the process of app development, can make anyone into a coder, Cunniffe said last year during an interview with the Triangle Business Journal. A user simply inputs information and the technology takes over, creating an app for their business. Initially, it was targeted toward everyday small-business owners wanting to add a technology element to their company, but lacking the specific know-how. But, over the past year, he discovered that professional development teams are getting the most benefit from the product.
"It helps them collaborate with their teams," he says.
The company's new location, across the street from HQ Raleigh downtown, is ideal from a recruiting perspective, Cunniffe says. The startup has hired "from pretty much every local university."
Dropsource has raised $3.1 million of a $7.5 million round, with 18 investors participating, according to a securities filing. Cunniffe won't comment on who the investors are, nor will he say whether the company plans to close on the entire sum ("We're pretty happy with the $3.1 million," he says).
The startup, the brainchild of founders Cunniffe, Paul Berg and Nate Frechette, had considered relocating to New York City or Silicon Valley. But the high cost of living in those places shifted their focus to the South.
Cunniffe said last year that the blossoming startup culture in Raleigh really clinched their decision.
"It's exciting not be just another fish in the sea of startups … but to have a chance to help shape this place as it grows," he said at the time.
When it moved to Raleigh, the company had raised $1.65 million for its customer experience management software platform.